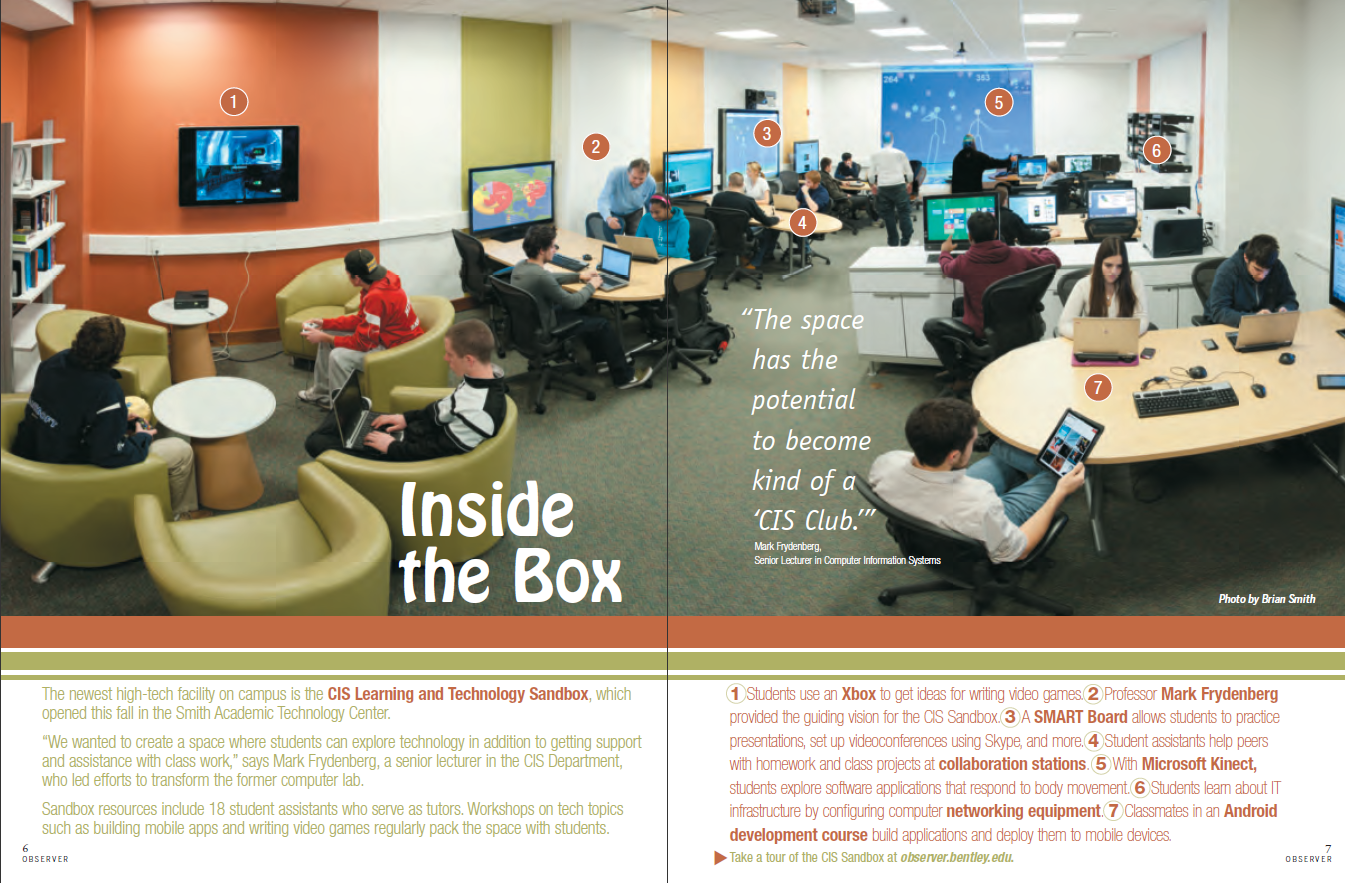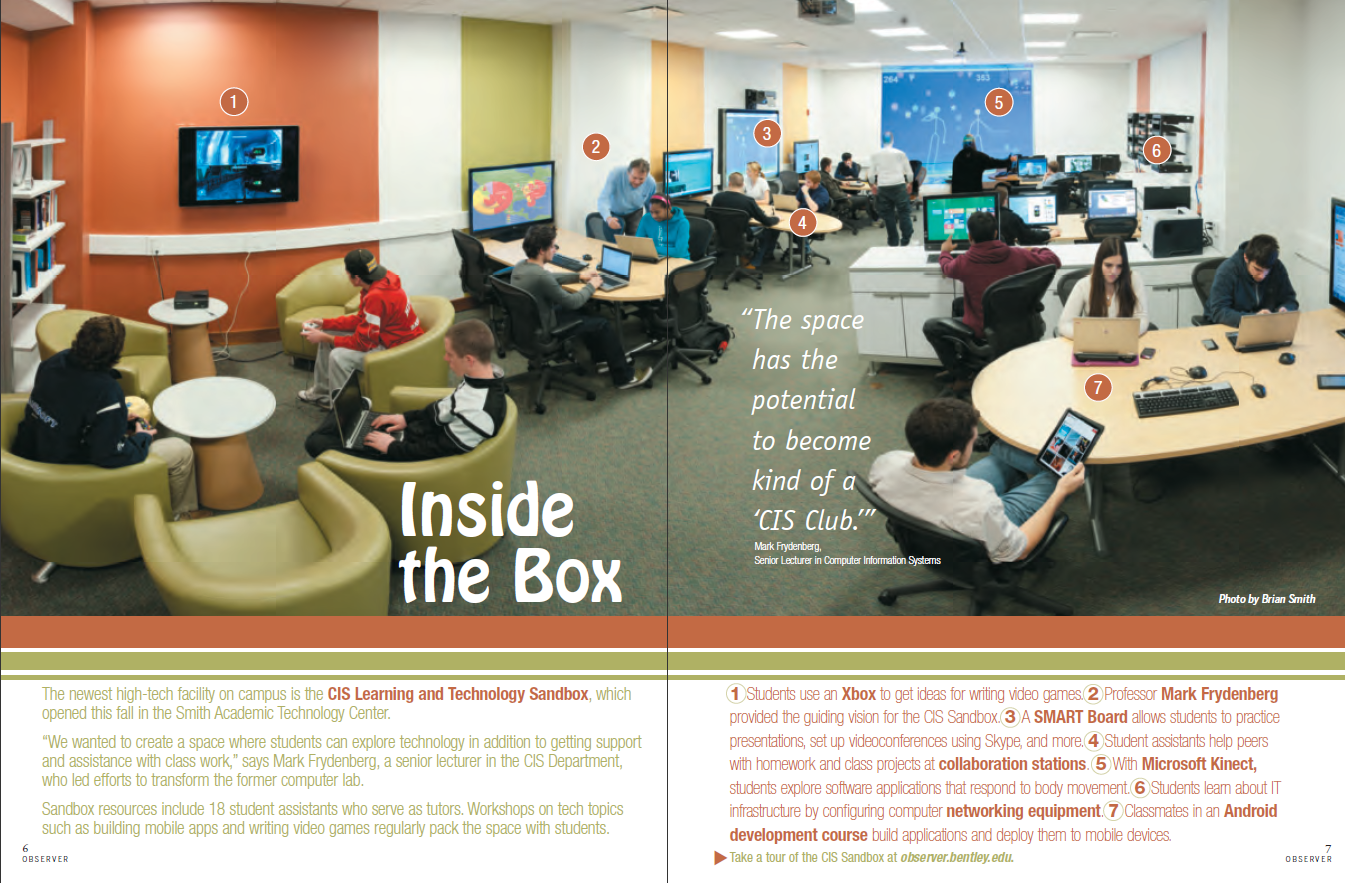 Shortly after we opened the CIS Sandbox last fall, Caleb Cochran from the Bentley Observer asked if we could do a photoshoot of the CIS Sandbox to give people a sense of our new space. The panoramic result above appears in the Winter 2012 Bentley Observer magazine.
The photo shoot was scheduled just before Thanksgiving, so it was quiet in the Sandbox that day, as many students had already made plans to go home for the holiday. We mustered up a few students to help out with the photo shoot.
A few photos of how this shot was captured, and a video tour of the
CIS Sandbox , after the jump.